A 2020 Eco Log Review – A Year Of Action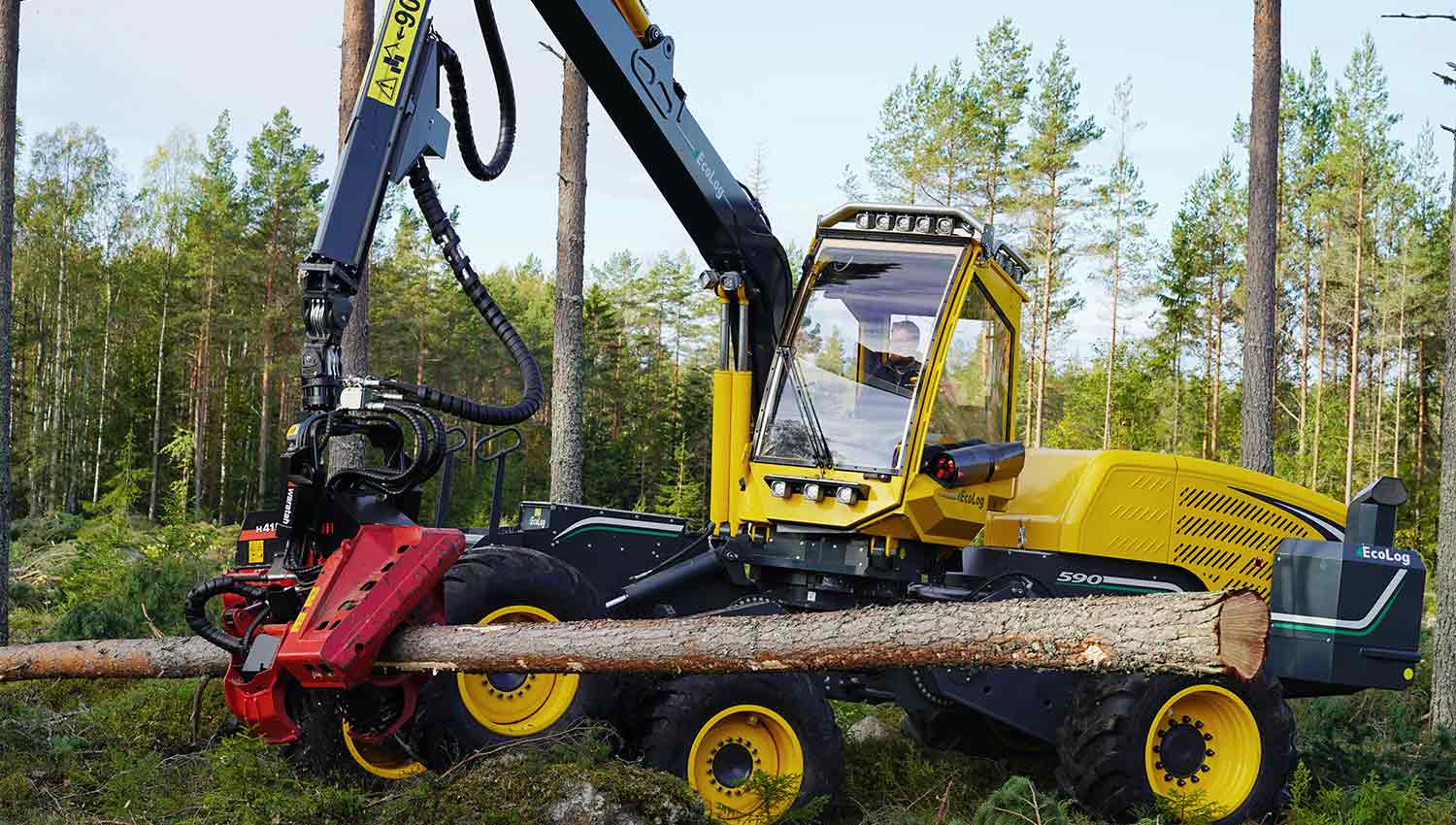 2020 was a slow year for many businesses with lockdowns and working from home restrictions.
However, not so for Eco Log. Instead, 2020 was a very active year that saw the launch of the F-series, Eco Log 584F, and the merger between Eco Log and Gremo.
February 2020 – The F-Series Launches
In February 2020 Eco Log launched the new F-Series Harvesters and Forwarders. It was a huge launch which included the:
Eco Log 550F Harvester
Eco Log 560F Harvester
Eco Log 750F Forwarder
April 2020 – Eco Log & Gremo Merger
The merger between Eco Log and Gremo was announced in April 2020 and in the background, work commenced on a new range of Harvesters and Forwarders incorporating both Gremo and Eco Log technology that would launch under the 'F-Series' banner.
September 2020 – The Launch of the Eco Log 584F Forwarder … and more
The new Eco Log 584F Forwarder was launched in September 2020 resulting in a new-look machine line-up consisting of six Forwarder models:
Eco Log 750 (previously Gremo), load capacity 8.5 tonnes.
Eco Log 1050 (previously Gremo) load capacity 10.5 tonnes.
Eco Log 1250 (previously Gremo), load capacity 12.5 tonnes.
Eco Log 574F, load capacity 14 tonnes
Eco Log 584F
Eco Log 594F, load capacity 20 tonnes
This extensive range has resulted in Eco Log offering the most comprehensive Forwarder range on the world market.
In addition, the lighter, eight-wheeled harvester from Gremo has been added to the existing Eco Log harvester models and carry the name Eco Log 1058 (15.9 tonnes, tare weight).
What a year for Eco Log and their Australian dealer ScanForestry. Bring on 2021 – we are ready to get moving!