5 Great Reasons To Choose an Eco Log Harvester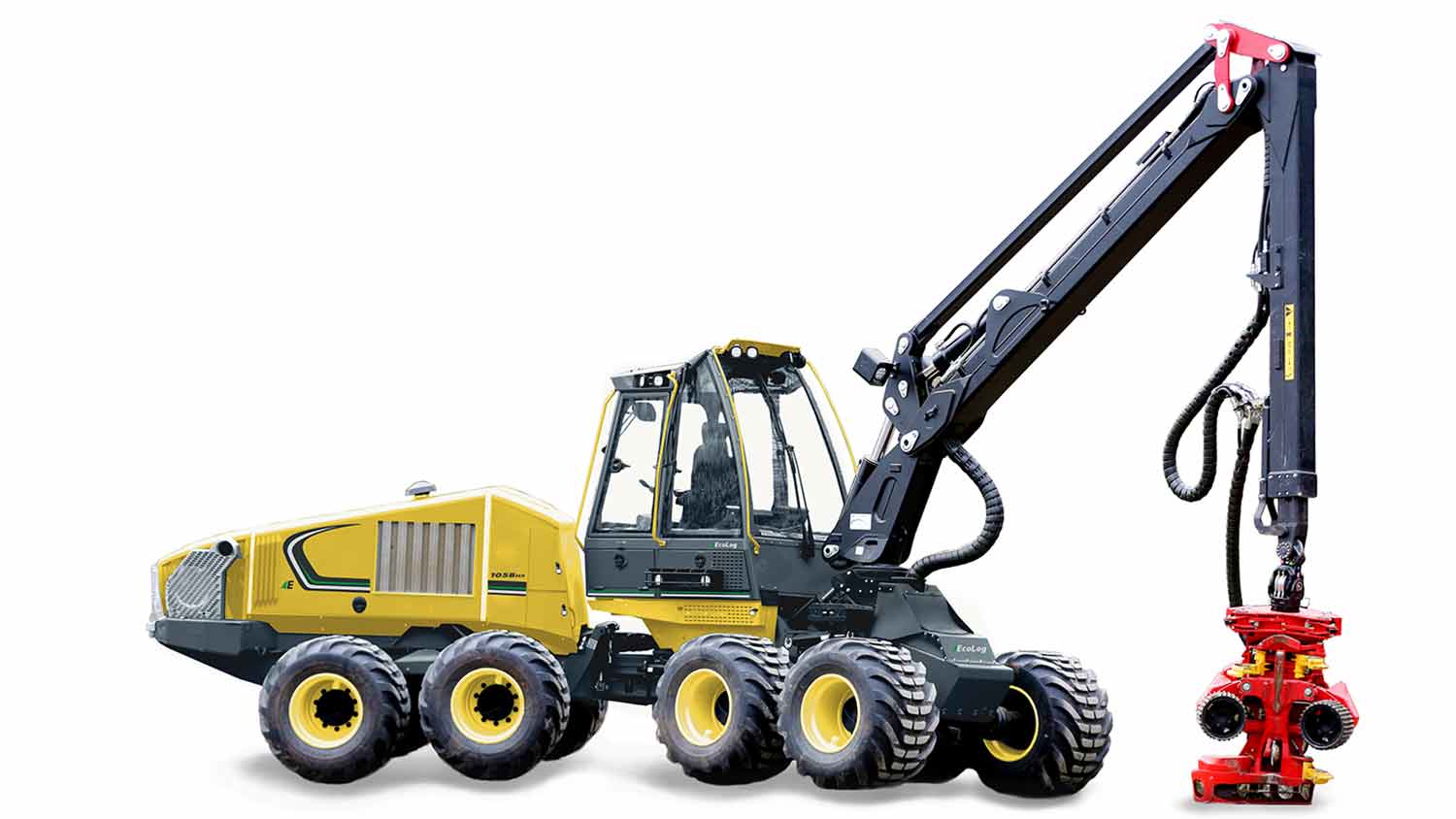 If you're looking for a harvester then look no further than an Eco Log harvester. Here are 5 great reasons to choose an Eco Log Harvester over any other:
(1) PRODUCTIVITY
All components of an Eco Log Harvester are carefully selected and designed to ensure they can handle the varied tasks associated with modern forestry. With superior ground clearance and high mobility in all types of terrain, you'll complete jobs faster.
The pendulum arms of the harvester is a design feature that enables workability on all types of terrain. They ensure that the cab and crane are level at all times which maximises power and efficiency on steep slopes.
Their Volvo Penta engines are characterised by low fuel consumption, responsiveness and long service intervals.
When servicing is required, it is a painless exercise as all parts of the harvester is easily accessible. This is as a result of a number of design features which are outlined in (3) below.
(2) GROUND CLEARANCE
Eco Log's 500 series provides unbeatable ground clearance as harvesters can be adjusted from 11cm to 1.2 meters.
Adapting the ground clearance is a major advantage as you're able to optimise to the prevailing terrain and ensure high stability at all times.
Set to its lowest position, the machine produces low ground pressure thanks to its evenly distributed weight. This position is useful for navigating the machine safely while causing minimal ground impact when traversing sensitive and soft terrain.
(3) SERVICEABILITY
Eco Log's product development team have been extraordinarily successful in designing a serviceable machine. Here are some of their achievements:
Hose routing is designed to enable the service technician to easily access the different areas of the machine.
All service points are on the cooler side of the engine, reducing the risk of burns from the engine and the exhaust system.
Large hoods and hatches offer greater accessibility.
The pendulum arms can be raised or lowered to bring the machine to the optimum working height.
(4) POWERFUL CRANE
Eco Log's proprietary crane delivers unmatched power. The crane enables the cab and crane to be level at all times, a feature which maximises power and efficiency on steep slopes.
(5) SERVICE INTERVAL
Thanks to the new Volvo engine with a service interval of one thousand hours, the E series machines can operate for twice as long as their predecessors before each service.
In addition, improved serviceability see (3) above minimises downtime which in turn increases the machine's production time significantly.
Eco Log's E series reduces service costs by 25% compared to earlier harvester and forwarder generations.