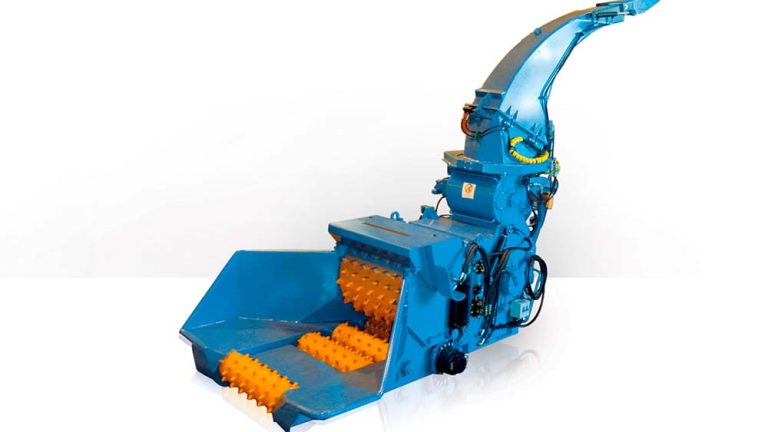 The 806.2 Chipper STC is a wood chipper to be used o for the production of fuel chips from forest residues. The chipper has a capacity to process full-length trees and logs up to a diameter of 50 cm (Max. 40 cm for hardwood) as well as brushwood.
Our Chipper model 806.2 is our latest development of our 800 series, the most popular size class for mobile chipping applications. With its size and capacity, it is a very suitable wood chipper in a number of different applications.
We can find this chipper in units with own engine, in truck driven machines and as tractor driven chippers.
It is designed for the production of biofuel chips with superior chip quality and best cost efficiency.
BRUKS Mobile Chippers are known for their high capacity and reliability, long machine life and great flexibility.
The 806.2 offers the contractor "SIMPLY THE BEST" in its class.
Alternative Equipment
Drum with two half lengths knife for round log chipping
Combination drum, full or half lengths knife
Drum with 4-knives for "Micro Chips"
Chip screens in different sizes
Infeed table with different numbers of rollers and different table sides
Chip Tubes in different sizes
Chip deflectors, basic or dual
Painting in customer unique color
Accessories
Knife Box
Kits with knives and wear parts